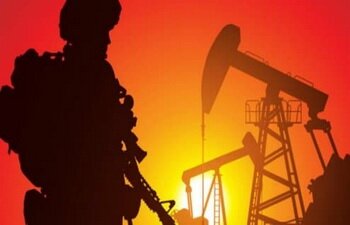 The military-political situation in the Middle East remains tense. The events seem to be developing, so to speak, in two directions:
Washington is strengthening the military group in the region;
Tehran intensifies its activity on the international arena.
Everything that is happening between Iran and the United States now has the form of a scenario of the White House's "hybrid" war against Iran. As written in the Turkish newspaper Milliyet, Washington seems to be aiming at war, but does not want to fight.
On the one hand, the US President imposes sanctions, strengthens the military group in the Persian Gulf, negotiates with Turkey in order to tear it away from Russia, but on the other hand, it openly and transparently "hints" Tehran: "Call me!" Washington will continue to wage an economic war with Iran for exhaustion, carry out diplomatic attacks and break the situation in its favor.
And even more so, acting U.S. Defense Secretary Patrick Shanahan said that while "threats from Iran in the Middle East remained high, deterrence measures taken by the Pentagon had put on hold". As the saying goes, no comments.
The war in the Persian Gulf has been put on hold.