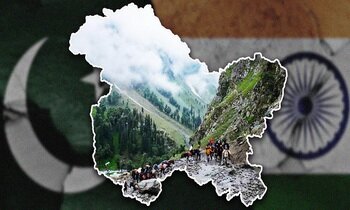 Another Round of the Pakistani-Indian Confrontation
Roman Kot
Since the beginning of this month, relations between India and Pakistan have become aggravated again. On 5 and 6 August 2019, the Government of India repealed the special status accorded to Jammu and Kashmir under Article 370 of the Indian Constitution. The Parliament of India also passed the Jammu and Kashmir Reorganisation Bill, which will reorganise the state into two union territories — Jammu and Kashmir, and Ladakh.
Pakistan's ability to influence New Delhi's decisions on Kashmir is extremely small and is, in fact, limited to appealing to the international community. Given the steps taken by the Pakistani leadership, escalation of the conflict is unlikely. This is confirmed by the situation in the international arena.
The USA is interested in India, counterbalancing China's influence in the region, and is trying to get India involved in resolving the situation in Afghanistan.
Although China has publicly endorsed Pakistan's position, it is unlikely that any real steps will be taken after this, given that the Chinese leadership has many other issues of concern, as well as the "warming" of India-China relations.
Besides, the previous Pakistani-Indian crisis in February 2019 showed their being not ready for full-fledged confrontation, even in the face of provocations. Another deterrent is both the countries' having nuclear weapons.
However, in the short term, as long as the Indian Government's actions in Kashmir do not produce concrete results, the hybrid confrontation with the involvement of Pakistan's proxy clients will continue.